Can Confusion with Time or Place Ever Be Normal?
Memory loss can be a frightening, inconvenient, and even embarrassing situation. It can also happen to a wide variety of people, for a wide variety of reasons. As a family caregiver, you may worry every time your senior has what seems to be a cognitive struggle, such as memory loss, or difficulty remembering how to do something. While issues such as confusion with time or place can be one of the earliest signs of Alzheimer's disease, and can worsen and perpetuate throughout the progression of the disease, your parent occasionally exhibiting these symptoms does not necessarily mean they have Alzheimer's disease.
Everyone at some point or another has walked into a room and forgotten why they were there, or been distracted while they were taking a walk and realized they were turned around and didn't know where they were. It is extremely common to have to ask somebody what day of the week it is, or the date. Soon after the first of the year, you may even find yourself writing down the wrong year when recording the date. All of these are normal behaviors when they occur occasionally, and are readily rectified by remembering the information, or being able to understand the truth of the information. When this does not happen, however, it could be an indication of something more serious.
Some issues with time or place that might be an indication of early Alzheimer's disease and should be brought to the attention of your parent's doctor include:
Losing track of dates to the point that they think it is a different month than it actually is.
Not understanding the passage of time, such as not knowing when the last time you visited was, or thinking something happened just recently when it actually occurred years ago.
Not being able to understand the need to wait for something, or the reality that something is not happening immediately.
Forgetting where they are, or thinking they are somewhere else.
Not knowing how they got to a place.
Routine and predictability are extremely important concepts for elderly adults, particularly those who are dealing with memory loss or the challenges associated with Alzheimer's disease. Starting elderly care for your aging loved one is a fantastic way to introduce this concept into their daily life. An elderly home care services provider can be with your aging parent as much or as little as they need, and help them to establish and follow a set routine in their daily life. This schedule provides structure to your senior's day, allows them to better anticipate activities which can relieve anxiety and provide a sense of independence, and help your parent to remain compliant with medications and treatment guidelines, and keep up with needs such as eating and drinking at regular intervals. As a family caregiver, knowing your senior has access to this level of customized care can relieve your stress, and allow you to focus on other aspects of your life, such as your children, your career, and even yourself, while still knowing your parent is in the best hands.
If you or an aging loved-one are considering in-home elderly care in Burlington, NC, please contact the caring staff at Affordable Family Care. Serving Raleigh, Greensboro, and the surrounding areas in North Carolina. Call today 919-676-1070
Source
https://www.alz.org/alzheimers-dementia/10_signs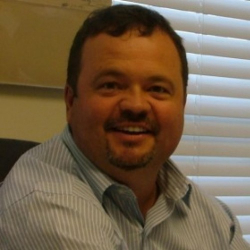 Latest posts by Donnie Shelton
(see all)