Are You Stressed out and You Don't Know It?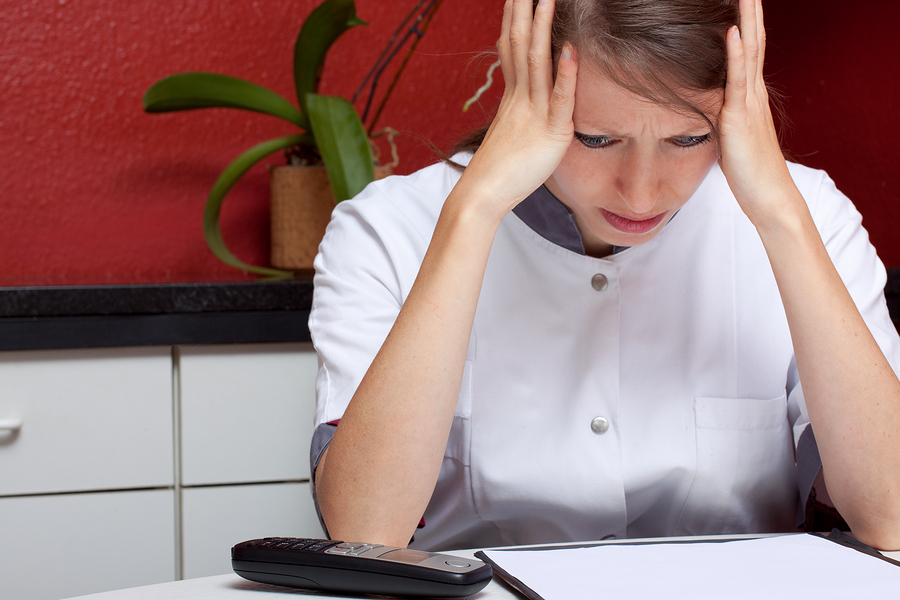 You might think that's a silly question, but plenty of caregivers are in the midst of extreme stress and don't realize it because they're so focused on what they must do. If you suspect that might be you, these tips can help you recognize what's going on.
Your Concentration Is Gone
When you find that your train of thought is always wandering, that's a problem. You might also find that it's becoming more and more difficult to solve simple problems that never used to be difficult in the past, like what you're going to cook for dinner that night. This is a sign of stress because your brain is overwhelmed trying to focus on too many different things at the same time.
You Don't Remember What Rest Feels Like
When you wake up in the morning, you should feel well rested. But if you're waking up every morning and you're just as exhausted as you were when you went to bed, that's a bad sign. You can be sleeping and yet not be sleeping well, which can be just as bad as full-on insomnia. Resolving your stress can help you to start getting better sleep.
You've Lost or Gained Weight
Stress does funny things to the body and to metabolism. You might be losing or gaining weight and not realize it until your clothing fits differently. Your appetite might have disappeared, or you might find that you just can't stop eating certain foods. Making solid choices about nutrition is probably very low on your priority list right now and your body is suffering for it.
You're Engaging in Some Bad Habits
Everybody has bad habits. Yours might be eating junk food or having a cigarette now and again. But those bad habits can really ramp up when you're stressed. A little bit of a bad habit that was only an occasional thing might now be something that you're doing every day. Your health could be at risk if you keep going that way.
You've Withdrawn from Friends and Family
When did you last spend time with family members or friends? If it's been longer than you first thought, you may have withdrawn and not realized it. Withdrawing socially can be a form of self-protection but it can become damaging quickly.
The first step in dealing with being overly stressed as a caregiver is learning to recognize the signs. Once you do that you can start to do something about it. Don't wait, though. Because if you do wait, you're likely to get waylaid by something else that needs to be done.
If you or an aging loved-one are considering a Caregiver in Wake Forest, NC, please contact the caring staff at Affordable Family Care. Serving Raleigh, Greensboro, and the surrounding areas in North Carolina. Call today 919-676-1070.
Excerpt: How can you tell that you're more affected by stress than you realize?
Latest posts by Donnie Shelton
(see all)