5 Heart Healthy Breakfasts for Seniors
Mornings can be hectic. Many family caregivers to older adults have jobs and children, so their mornings are filled with getting kids off to school and getting themselves ready to go to work. Then, they may have to stop by the senior's house to get their day started. One thing many caregivers do for seniors in the morning is preparing breakfast. Of course, you want breakfast for your older family member to be healthy and protect their heart health, but you also need it to be fast so you can get about your day. Below are 5 quick and easy heart-healthy breakfasts to try.
#1: Instant Oatmeal
A package of instant oatmeal is quick to prepare with hot water or in the microwave. To make it even more nutritious, caregivers can add flax seed or fruit. Try cutting up a banana or tossing in a handful of berries. Not only will it make the oatmeal more nutritious, it will also make it tastier and provide some variety.
#2: Yogurt Parfait
Make a quick yogurt parfait using Greek yogurt, which contains a lot of protein. Layer yogurt and berries in a tall glass or container. Caregivers can use any kind of berry the senior likes. You can even use frozen fruit to keep costs down and when fresh berries aren't in season. To add a little crunch and more nutrients, toss in a handful of nuts or granola. This breakfast can even be made ahead of time so that the senior can just grab a container out of the refrigerator. However, nuts or granola should be added at the time of eating to keep them from getting soggy.
#3: Eggs
You've probably heard that eggs aren't part of a heart-healthy diet. Although they do contain cholesterol, what can really make them unhealthy is how they are prepared. People typically fry them in lots of butter and then heavily salt them. To make a healthy plate of eggs, caregivers can fry them in cooking spray and top them with salsa or hot sauce to cut down on the salt. You can also use herbs to season them. If you're concerned about cholesterol, use an egg substitute or egg whites.
#4: Cereal
Cereal is probably the quickest breakfast you can make. The trick to making it heart healthy is to choose the right cereal. Look for cereals that are low in sugar and high in fiber. Serve them with low-fat or skim milk.
#5: Cantaloupe Bowl
To make a cantaloupe bowl, simply cut a cantaloupe in half. To make it sit flat on the plate, cut a thin slice from the bottom. Then, fill it with Greek yogurt and a handful of nuts. Caregivers can make Greek yogurt healthier by choosing plain yogurt and adding vanilla extract to it at home. This reduces the amount of sugar in it.
If you or an aging loved-one are considering in-home a caregiver in Wake Forest, NC, please contact the caring staff at Affordable Family Care. Serving Raleigh, Greensboro, and the surrounding areas in North Carolina. Call today 919-676-1070
Sources
https://www.webmd.com/diet/better-breakfast-18/heart-healthy-breakfasts 
https://www.goredforwomen.org/live-healthy/heart-healthy-cooking-tips/quick-heart-healthy-breakfast-options/ 
https://health.clevelandclinic.org/5-on-the-go-hearty-heart-healthy-breakfast-ideas/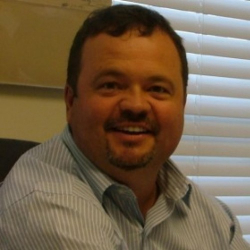 Latest posts by Donnie Shelton
(see all)