Is it Asthma or Allergies?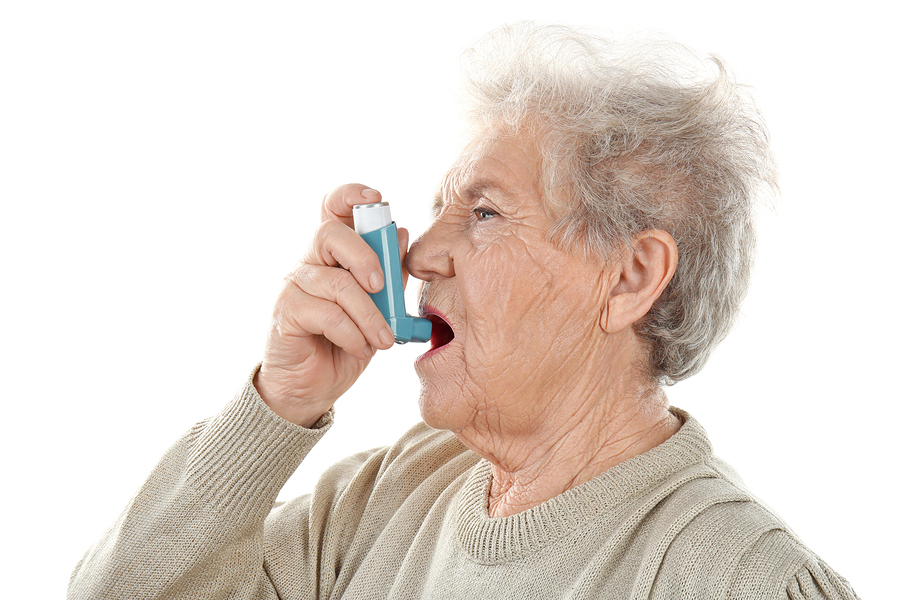 Asthma and allergies can both be triggered by the same things. They might be brought on by pollen, pet dander, or dust mites. In truth, a person can suffer from both asthma and allergies. If you're uncertain whether what your aging relative is experiencing is asthma or allergies, it can be helpful to know the symptoms of each.
Asthma Symptoms
First, it's important to note that not everyone has exactly the same asthma symptoms. What your aging relative experiences can be different from what someone else does. However, some common symptoms of asthma to look for are:
Being short of breath.
Feeling pain or tightness in the chest.
Difficulty sleeping because of coughing, wheezing, or trouble breathing.
Wheezing during exhalation.
Coughing or wheezing that is made worse by a respirator infection.
Allergy Symptoms
Allergies can cause a wide variety of symptoms, some of which can depend on what the person is allergic to. For example, a food allergy may cause diarrhea while an allergy to pollen causes a stuffy nose but not diarrhea. Some common symptoms of allergies are:
Eyes that are itchy and watery.
Sneezing.
Runny nose.
Rash or hives.
Redness.
Swelling.
Coughing.
Wheezing.
Tight feeling in the chest.
Vomiting.
Diarrhea.
Allergies and Asthma Can Be Linked
Sometimes, when a person has an allergic reaction, it can also bring on an asthma attack. Experts at the Mayo Clinic explain that when a person encounters something they are allergic to, the body reacts to the substance as though it were a dangerous invader. It tries to protect the body by attaching antibodies to the allergen. Then, the immune system releases chemicals that cause the telltale symptoms of an allergic reaction, like a stuffy nose and watery eyes.
Asthma that is triggered by allergies is called allergic asthma. People who have a family history of allergies or who have allergies themselves are at a greater risk for developing asthma. Controlling allergic asthma requires a combination of taking medications as advised by a doctor and knowing what triggers allergies and asthma.
Home care providers can help your aging relative to identify and avoid triggers. A home care provider can report asthma attacks and allergic reactions to family caregivers. They can also tell them what was happening before the symptoms appeared to help determine what may have triggered them. Home care providers can also remind older adults to take the medications prescribed by their doctors. Once triggers have been identified, a home care provider can assist the senior to avoid them.
If you or an aging loved-one are considering Home Care in Morrisville, NC, please contact the caring staff at Affordable Family Care. Serving Raleigh, Greensboro, and the surrounding areas in North Carolina. Call today 919-676-1070
Sources
https://www.mayoclinic.org/diseases-conditions/asthma/symptoms-causes/syc-20369653
https://www.aafa.org/allergy-symptoms/
https://www.mayoclinic.org/diseases-conditions/asthma/in-depth/allergies-and-asthma/art-20047458

Latest posts by Donnie Shelton
(see all)