No-Fuss Meals for Nights When You Don't Want to Cook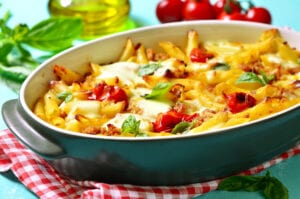 Everyone has one of those days when you're too tired or really don't feel like cooking. Most families grab the phone and order takeout. Your parents' special dietary needs may not allow that. Here are no-fuss meals for the nights when they don't want to cook.

One-Pot Pasta

Break a pound of whole-grain spaghetti and place it in a large pot. Add two cartons of low-salt or no-salt chicken broth and cubed meat from two chicken breasts. Bring that to a boil. Add a cup of chopped sun-dried tomatoes, a bag of frozen spinach, the juice of a lemon, and two teaspoons of salt-free lemon pepper seasoning. Let that cook on low until the pasta is al dente. Stir in a cup of low-fat mozzarella and a quarter-cup of olive oil before serving.

Brown Rice Casserole

Pour two cups of uncooked brown rice into a casserole dish. Add four cups of low-salt mushroom or vegetable broth. Add two bags of frozen Italian vegetables, one chopped leek, and two chopped red peppers. Stir in two teaspoons of your favorite salt-free seasoning blend. Cover the pan with foil and bake it at 350 degrees F for an hour. Remove the foil and sprinkle the top with two cups of low-fat cheddar. Bake for another 10 minutes.

Slow Cooker Stew

With a slow cooker doing the work, you don't have to worry about watching a boiling pot. In the morning, place two pounds of chopped beef, chicken, or pork cubes into a bowl. Toss them with a half-cup of flour that's mixed with a teaspoon each of black pepper, garlic powder, onion powder, and Italian seasoning.

Move the meat cubes to the slow cooker. Add two cups of low-salt or salt-free broth and two bags of fresh or frozen stewing vegetables. Cook on low all day. About an hour before serving, add a bag of frozen peas to the stew.

Vegetable Barley Soup

You can make this in the slow cooker or on the stove. Place one chopped onion, two crushed garlic cloves, and a large bag of frozen mixed vegetables into a pot. Add a 28 ounce can of diced tomatoes, a cup of pearled barley, and six cups of vegetable broth to the vegetables. Stir in a teaspoon of Italian seasoning and a tablespoon of dried parsley.

Simmer the soup for an hour. If you use the slow cooker, it will be ready in four hours on low.

Is it time to take to them about elder care services? Elder care helps with more than housework. They can have caregivers shop for groceries, prepare their meals, and dine with them if they'd like. It's easy to arrange meal preparation services by phone.
If you or an aging loved-one are considering Elder Care in Cary, NC please contact the caring staff at Affordable Family Care. Serving Raleigh, Greensboro, and the surrounding areas in North Carolina. Call today 919-676-1070.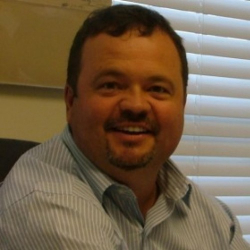 Latest posts by Donnie Shelton
(see all)