Welcome
Affordable Family Care Services, Inc. is a locally owned and operated home care agency headquartered in Raleigh, NC and serving the Triad area. We understand that making decisions regarding long-term care for yourself or an elderly loved one can be daunting, and we want to help. While there are many options for long-term care, we have found that our clients who have elected to have in-home care have been very happy and comfortable remaining at home. The one-on-one care available with an in-home caregiver is unparalleled in any other long-term care option. You can be confident in your decision to use our agency – we love helping seniors remain at home!
In-home Care Services
Our caregivers are able to assist with a wide variety of needs. Not only that, but you can feel comfortable about their being in your home. We require thorough background checks as well as extensive training under our Director of Clinical Services before assigning them to any home. They are fully bonded and insured as well, so you never have any liability concerns. We want to provide you with complete peace of mind that you and your loved ones will receive professional, excellent care.
If so, give us a call today to discuss your needs – we would be happy to develop a care plan to specifically address them. We are here to serve you!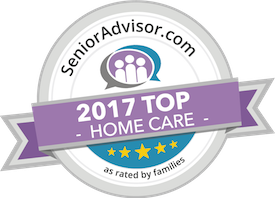 Contact us for more details.